The Secret Of Crypto Tax Calculator Australia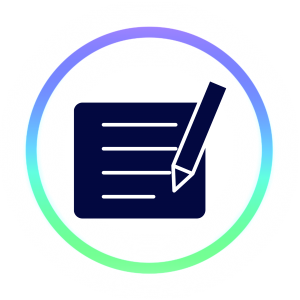 When it comes to calculating your crypto tax in Australia, it's no surprise that this can be a complicated and daunting process. Although it doesn't have to be.
As crypto gains in popularity, crypto tax calculators are becoming more and more common. However, our crypto tax company has taken this a step further to offer accountants or consumers the ability of preparing crypto taxes themselves, increasing your focus on more important things.
Using a top of the range application like Crypto Tax Calculator Australia can take the guess-work out of your crypto taxes. Want to know our secret? It's simple.
Complex crypto calculations
We have partnered with application guru's to create an algorithm which makes complex crypto calculations simple. Gone will be the days of crypto tax calculations taking hours upon hours to figure out. With Crypto Tax Calculator Australia it only takes minutes!
Accountant friendly tax reports
Our tax reports are prepared by our crypto tax calculator application with complete accuracy based on your CSV files you upload. These reports can't be easily manipulated and produce definitive results, saving you (or your accountant) time and money!
Customer feedback & improvement
We love customer feedback, not only do we ask our customers for it but also encourage it. This allows us to better serve the needs of crypto users and what they want and need from a crypto tax calculator application in Australia.
Not only do we assist general consumers, we also tailor to accountants who are now discovering that more and more people are trading cryptocurrency in Australia.
Additionally, we keep improving our crypto tax calculator regularly which makes the app an ongoing project. Check back often as it might be updated since the last time you used the app.
Australian customer focus
Some crypto tax calculator cater to a wider world-wide audience. However at Crypto Tax Calculator Australia, we focus on our customers in Australia and we know what they want better than crypto tax calculators that are not tailored to just Australian crypto users.
At Crypto Tax Calculator Australia, we understand that crypto users (now crypto traders) in Australia need crypto tax reports with simpler crypto tax calculations for accountants who do not want to spend too much time working out crypto.
Whether you are trading crypto on a daily basis or have simply invested some here and there recently, our application is for you.
The secret?
Crypto Tax Calculator Australia makes calculating your crypto taxes in Australia simple. With our crypto tax calculator, you input your relevant CSV files and our crypto tax application will generate your reports, allowing yourself or your accountant to do their job quickly. If you're not using Crypto Tax Calculator Australia already, what are you waiting for?